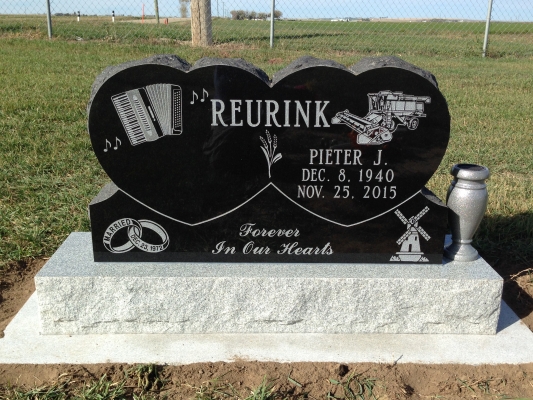 Dear Jim and Rose

We are very pleased with the monument that you made for us.

Your service at the office was excellent. You were very patient with us while deciding what we really wanted. I'm sure it took us at least 4 times in to decide.

Your computer drawings were very good and your pricing very competitive.

Although it is a experience none of us really want to do, you made it as pleasant an experience as you possibly could.

We thank you and your staff very much.
- Lorna Reurink, Iron Springs