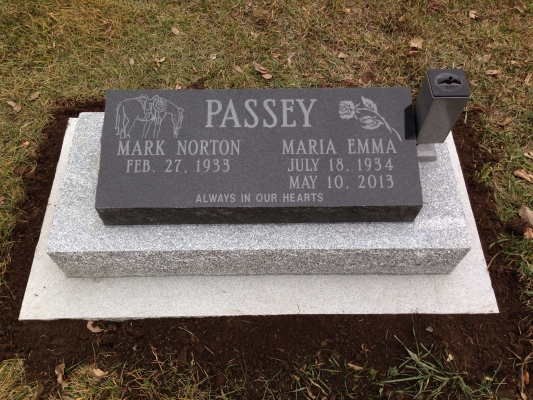 To Jim and Lethbridge Monumental

Just a note to say how wonderful the service was. Jim was very kind and sensitive, knowledgeable and patient.

The headstone was beautiful and exactly what we wanted. Jims suggestions were very helpful and the speed at which the memorial was done and placed was astoundingly fast.

We were exceptionally pleased with the pricing also. When you are dealing with the loss of a loved one, emotions and costs can get out of hand. It is nice to know that Jim and Lethbridge Monumental is someone you can trust to guide you through both experiences.

You definitely have our respect and recommendation. Thank-you so much.

- Heidi Swan, Magrath