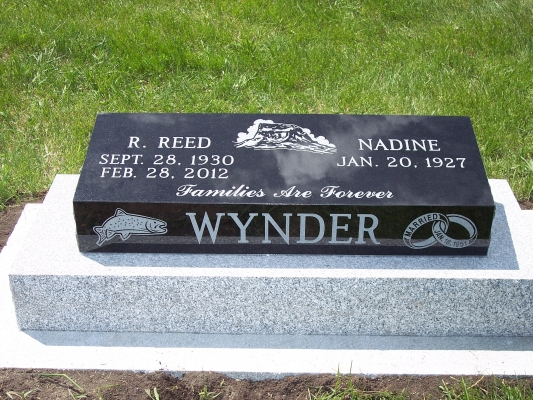 Dear Jim and Rose

We ordered this headstone on their day off. We called to see
if we could meet with them and set up a date and time. We went
to the wrong address and waited for them and finally called
and Jim was kind enough to be waiting for us.

Their service was excellent. We watched and he did everything on the
computer so we could see what it would look like.

Jim was very friendly and helpful. The headstone was installed in record
time and we are thrilled with the results.

We would recommend this Company to anyone. Thank you so much for you help, caring
and friendly attitude.

- Nadine Wynder and Family, Hill Spring